Rockers Then Jerico are about to head out on their 'Reprise' Tour on 7th May (in Aberdeen) but sadly without original drummer Steve Wren.
Steve will miss the band's tour as he stays at home in New Zealand to look after his wife who is recovering from a major operation.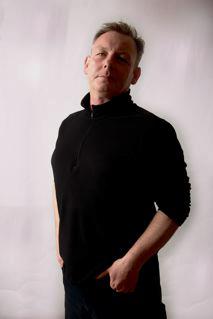 Remaining original members, lead vocalist Mark Shaw, guitarist Rob Downes, bassist Jasper Stainthorpe and guitarist Scott Taylor are taking to the road again for 13 dates around the UK taking in (amongst others) Newcastle, Manchester, Glasgow, Edinburgh, Hull, Cardiff and culminating in a gig at the legendary Clapham Grand in London. They will be joined by friend of the band, drummer John Miller who has in the past played with Mark Shaw and also St Etienne, Suggs, Chris Helme, Gabrielle and Bernard Butler.
As Mark says: "We are really sorry to have to announce to fans that our mate and original drummer Steve can't make it over here for the tour. He is as gutted as us to miss out on the tour but we know he will be with us in spirit. We may even try to Skype a call to him from the show so he won't miss out! We all wish him and his family all the best and hope to have him back with us on the next tour!"
Please respect Steve's and the band's privacy over this personal matter.