*Important Announcement*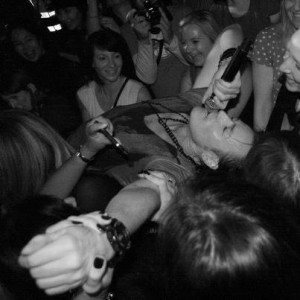 As requested a 'PAY AT THE DOOR' option has now been made available for tonights performance.
Show Details:
Doors will open at 7.00/7.30pm and the venue closes at 11pm, although the adjacent bar is open from 5pm until midnight!
The Bedford is a really atmospheric, intimate venue, perfect for filming, with excellent nearby transport links to the Northern line tube and Balham main-line train station and buses; which are just a few of the reasons why TJ have chosen to play there as the final show of the TJ reunion tour 2012.
There is a bar and food available both in the theatre and in the adjacent rock 'n' roll bar, and there are tables and seating downstairs – although these cannot be reserved in advance. And there is also a balcony upstairs with 20 seats and plenty of standing room for those of you who like to watch from above.
Those of you who have pledged for tickets, please all bring your Pledge receipts with you and ID, and you will be asked to produce it at the venue door.

We're looking forward to an unusual and fantastic night… and we will be working hard to get it edited and the audio CD mixed, and all the artwork designed, and the entire product created and dispatched to you all as soon as we possibly can…( and if you're there, you may even be on the DVD when it's finished ! ).
Please visit: www.thebedford.co.uk/ for more information about the venue.