The reaction to THEN JERICO's 'special guest' appearance at THE ALARM'S GATHERING 2019 on Facebook & Twitter etc has been overwhelming.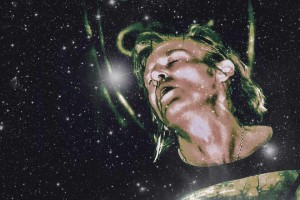 Mark had this to say: "Thank you all for being a fantastic audience! I loved it and I'm so proud of – and deeply grateful to – my amazing Then Jerico collaborators #RyanWilliams, #PaulDavis, #MagnusBox . Each of them unique, immensely talented, technically gifted, sexy, anc creatively astonishing musicians who play their hearts out and belt out Then Jerico songs with raw energy, melodic finesse and phenomenal power. I love 'em. Thank you Gents you're Fuckin' rock stars to a man.! And a huge Thank You to #HazelPethick and #Anita for being SO helpful and incredibly loyal and patient! I truly appreciate it. We couldn't have done it without you. God love you both. And last but by no means least, My Love and Thanks and Total Respect to #MikePeters #JulesPeters #Smiley #JamesStevenson #AndyLebrow #DavePeters and everyone in #MPO and #ShowSec for a truly beautiful and spiritual experience at #TheGetheringWales ! I love y'all and I'm honoured touched and humbled to have been invited to play at such a legendary event with as Special Guests with such an excellent band and such an accomplished songwriter and and rock singer as #MikePeters.
The band were sensational but Mike was on top form. I couldn't even lace his boots. The man can rock like no-one I've ever seen. It was a privilege and an education in showmanship and sheer balls-to-the-wall punk goth rock visceral energy and genuine passion. What a voice, what a band #JulesPeters #Smiley #JamesStevenson.
Thank you for your generosity and love, my head's still spinning and my heart is singing. Xx